Anonymous asked:
there's a rumor that taeil got his nipples pierced and now they're all healed up etc and that's why pyo and zico and co won't leave them alone and keep touching them I WANT IT TO BE TRUE
PLEASE OH MY GOD I BELIEVE IT BUT ALSO I WANT TO BELIEVE IT OH MY GOD
posted August 20 with
4 notes
IS THIS REAL??? THE ONES ON HIS INNER ARM + BACK ARE REAL, RIGHT, SO…??? DID YONGGUK SERIOUSLY GET A 'VIVA LA REVOLUTION' CHEST PIECE THIS IS LITERALLY SUCH A FUCKBOY TAT IDK WHERE TO START………………………………………
LIKE I WANT IT TO BE FAKE BUT LOOK @ THE GUY IN THE BACK..
posted August 20 with
13 notes
[FanAcc] Sandeul's love for corn
At Tried to Walk Daegu fansign, Baro said that Sandeul ate two hobs of corn before coming. A BANA shouted "You'll get fat!!!!" Sandeul replied, "WHO WAS THAT?!!!!"


[source: b1a4story_b ; via EnJuC ; eng: @B1A4_UK]
get her sandeul… don't let her get away w/ that….
[FanAcc] Tried To Walk Busan Fan Sign (2 of ?)
Sandeul's mum, dad, noona and WM's representative went to this fan sign. Sandeul's mum and WM's representative had a heart-warming conversation

[WM Rep  ] //to Sandeul's mum// "Thank you for having Sandeul"
[SD's mum] Do you like Sandeul?
[WM Rep  ] Yes
[SD's mum] Thank you~ Please continue to like him

[source: b1a4story_b ; eng trans: @B1A4_UK]
i'm so happy someone finally did it, someone looked sandeul's mum in the eyes and said "thank u for having sandeul"
it wasn't me but SOMEONE did it and we should all be grateful for that
ur fav is problematic: amber liu

friends with eatyourkimchi
"amber's friends with everyone" they said
"it's great" they said
sproutstag asked:
I have decided based on a v complex formula of eyeliner game + amount of tum that if Zico gained 30 lbs and stopped talking he would b perfect
tbh the weight gain would be excellent but i'd settle for his current weight and a gag if someone was rly insisting….
posted August 20 with
2 notes
b1a4's babely manager an gwangshik…

is this the same manager that they sang at his wedding or s/t
idk tbh they've had a bunch of managers over the years, the first was inro but he kinda petered out and tbh it wouldn't surprise me if it was cause he got engaged and didn't wanna live w/ those 5 dinguses anymore
aw no people are reblogging that jared leto post again, i bet i'll have the angsty white boy vers of 'oppa didn't mean it' in my inbox when i wake up….
b1a4's babely manager an gwangshik…
posted August 20 with
17 notes
Anonymous asked:
same anon from before~ omg you're amazing?? ive been wondering forever exactly what her job is and ive never seen her whole face she's adorable?? thanku
idk if it was teh same woman tho!!!!!!! i couldn't see her face in the one w/ the cool hair so wHO Knows
posted August 20 with
look at b1a4's fan manager, leeseul… she's soooooo babely…
posted August 20 with
7 notes
Anonymous asked:
the woman with the bright red hair in the bottom right photo on that photoset is like their stylist or manager or something, it was probably a prerequisite that she have fkin astonishing hair before she even got the interview
(tbh i kinda suspected that but put it in anyway just in case but) ya is it the fat one who broke her arm a bit back? she's a fan manager so it would make sense that she would be there, she's lovely, i ship her w/ baro based on literally no evidence and just a desire to ship baro w/ a woman like that
tbh if u know what their other stylists look like u would not assume looking awesome is a pre-rec…. their stylists are look pretty……… plain… and publicly admitted to going for a "tacky" concept for WGO so like, they fucking know how bad they dress the boys, i bet they're being paid by SM under the table to curb their popularity
maybe she's a milf
oMSGFD
look b1a4 is cool but have u looked at any banas recently?  gosh darn we are a fashionable bunch
like look at the women who showed up to picnic live, did they screen at the door or is every single bana just a radiant goddess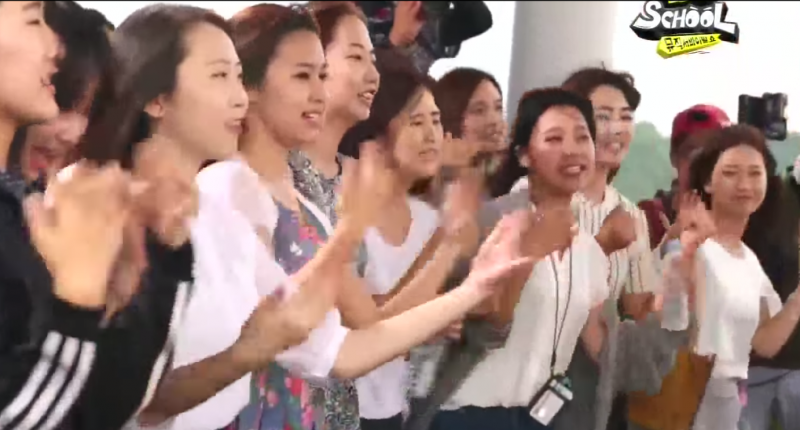 look at this woman:
she's magnificent and she's not even trying to look good, she's just havin' a good time and jammin to a live perf of WGO like 2 feet from her…. she is glowing
extra special shout out to this one who showed up in a hanbok and said something that i guess was purely magical cause the boys lost their minds over her: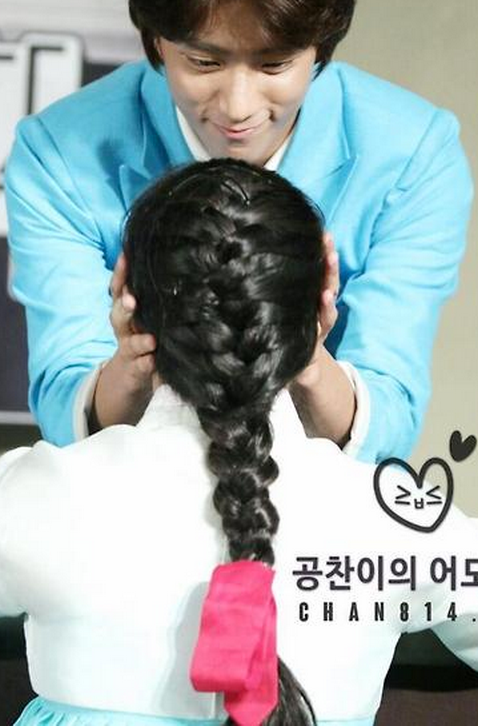 look jinyoung's gonna cry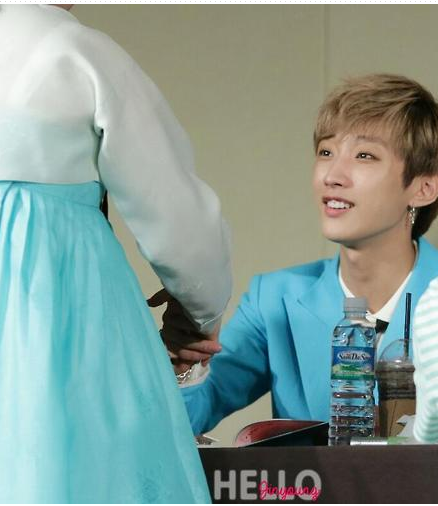 banas are so excellent
posted August 20 with
44 notes